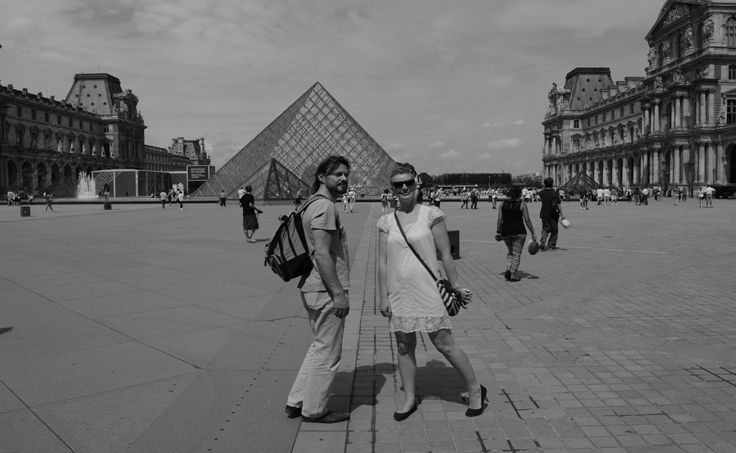 AP.lt goes Paris
Enfin! AP.lt came back to Paris. Since for the majority of the fellow explorers were visiting this city of lights
for the first time it was inevitable to visit some old, white or rouge check-in places. Of course after 10 000 steps per hour couple of hours straight all we wanted was wine, cheese and chair.
I won't tell you about each step of this conquerors trip, but I will surely torture you with some photos.
This time I wanted to explore Latin Quarter – the place where my new favourite writer – Ernest Hemingway – lived, loved and dined. We walked the streets, looked through windows, smelled the flowers on the way and luckily came back for one nice and festive supper. The Restaurant is called La Maison de Verlaine. In the same house Hemingway lived between 1921 and 1925, but it is more known for another indweller – Paul Verlaine, which sadly died in the very same house.
Our supper was extreme french – champagne, snails, salmon carpaccio, medium rare duck breast with fresh pepper sauce, coatfish fillet… And for the dessert chocolate cake, Crème brûlée and tart tatin… I don't know how they stay so slender… And of course – VineVineVine.
Second best thing I've experienced this time was the comprehensive contemplation of the Van Gogh's works. This great master was mad genius. And not because he cut his poor ear. I was annoying another visitors and art admirers, because I was looking into his artwork only couple centimeters away. I could even smell the oil paint. WHAT A BRUSHSTROKES! You may think, the impression is made only using colours, but, oh my, you are so wrong. His work looks like tiny bas-relief – shades and shadows made-up by putting enormous amount of paint, scratching it and drawing the lines with the other end of a paintbrush. And here you go – vivid works that leave you speechless.
Third best thing was living in the heart of the city – in the Rue du Rivoli. No need to explain.
My inspirations from this visit: bake french bread, find good cheese shop, wear classic jackets, smile, learn french.
[widgetkit id=1758]
birthday, La Maison de Verlaine, Latin Quarter, Louvre, Paris, Rue du Rivoli