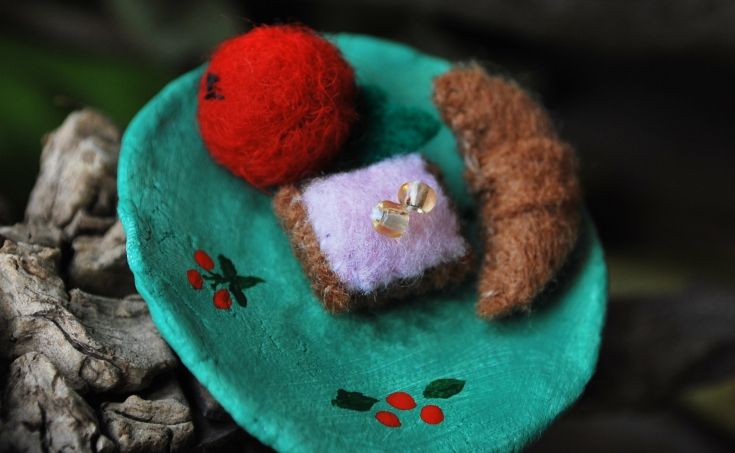 Come to the dark side, we can bake pies
Oh the dark and cold evenings filled with rain. It is the best time to turn your oven on. I haven't posted any recipe lately, so I think it would be the best to have some pie recipe for the upcoming weekend.
Once I baked a lemon pie. It was super delicious and really easy. Since then I am using the same pastry for all fruit pies.
Pastry:
120 g butter
200 g flour
50 sugar (or less if you will use sweet fruits)
1 egg
Chop or shred cold butter and put the rest pastry products together. Knead the pastry, wrap it and put it into the fridge for 30 minutes.
Lemon pie filling:
1 pack of vanilla pudding
2 lemons
4 t.s. sugar
Scald the lemons, shred the lemon peel from one of the lemons, squeeze the juice. Cut the other lemon in slices. Take a small pot and pour 6 t. s. of water with 4 t. s. of sugar. Put the lemon slices and boil for 5 minutes. Leave it to cool off.
Take out the pastry and put it into the baking tin. Leave the high edge. Bake it in the 160 C oven for 10 minutes. Prepare the pudding according to the instructions on the pack (usually, you need 0,5 l of milk and some sugar). Pour the lemon juice into the pudding once it's ready and stir well. Then all the sweet and sour vanilla lemon miracle goes on the top of the pastry. Leave it to cool off again. Decorate it with the lemon slices boiled in syrup and pour the syrup on the top.
For any other pie, just make the same pastry and
cut some apples, put cinnamon and sugar on and put it on the top
cut some apples, put your favourite jam on the top
make more pastry and cover the apples (pears, plums) with the small pieces…