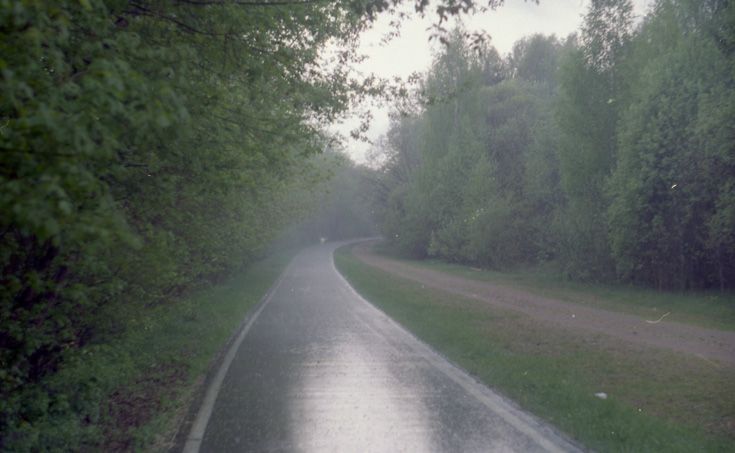 Rainy day cake
Rainy evening here. Time to make some cake. This one is the Christmas cake, but I love to make it at least twice a month.

You will need:
325 g flour
250 g butter
250 g sugar
100 g raisins
100 g dried apricots
100 g dried cranberries
5 eggs
10 g baking powder
(original recipe contains 100 g almond, but I don't like them)
Stir warm butter with sugar and add eggs one by one. Then put the flour mixed with baking powder. Wash all fruits with boiling water and put them into the pastry. That's all. Put the pastry into the prepared baking tin (covered with some butter and flour) and put it in the oven (170 C) for 45 minutes. I usually make 200 C and it takes 30 minutes. Be careful.